Este post também está disponível em:
Português (Portuguese (Brazil))
Anime similar to Orange on Crunchyroll
Here's an anime that doesn't get all the love it should. I always love these stories that start in spring and turn into a beautiful novel with discoveries about life. After the list of anime similar to Toradora, Orange couldn't be left out.
As usual, I'm bringing you a list of anime that are available on Crunchyroll, so that we can support anime production companies with official streaming services.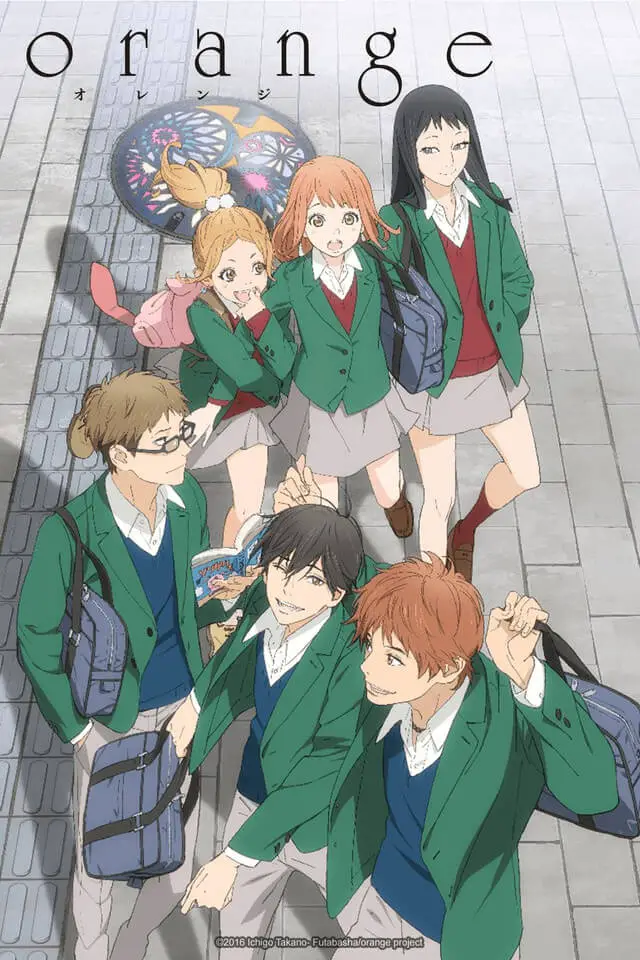 During the spring of her second year of high school, Naho receives a letter. The sender is herself, ten years in the future. At first, Naho sees it as a prank, but when the events predicted in the letter begin to come true, one by one, she realizes that the letter is telling her what will happen in her future. The letter tells her that she will fall in love with Kakeru, a newly transferred student… And that he will die at the age of 17, in the winter. When she learns of 26-year-old Naho's regret and desires, what can 16-year-old Naho do differently?
1 – ReLIFE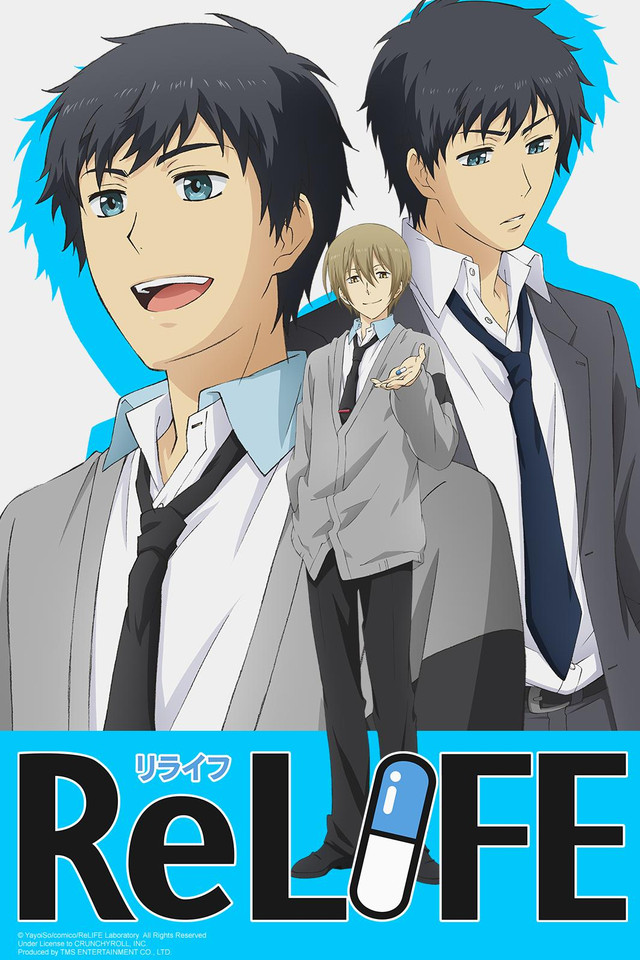 Arata Kaizaki quit the job she got after graduation, resigning after just three months. His life didn't improve much after that. Now his parents are threatening to stop sending him money and want him to go back to the countryside. He has no friends or girlfriend to talk to, and when he hits rock bottom, a strange man called Ryo Yoake appears. Yoake invites Kaizaki to join a rehabilitation program for NEETs called ReLIFE. This program uses a mysterious drug to make him look younger, allowing him to spend another year in the gym.
2 – Say "I love you."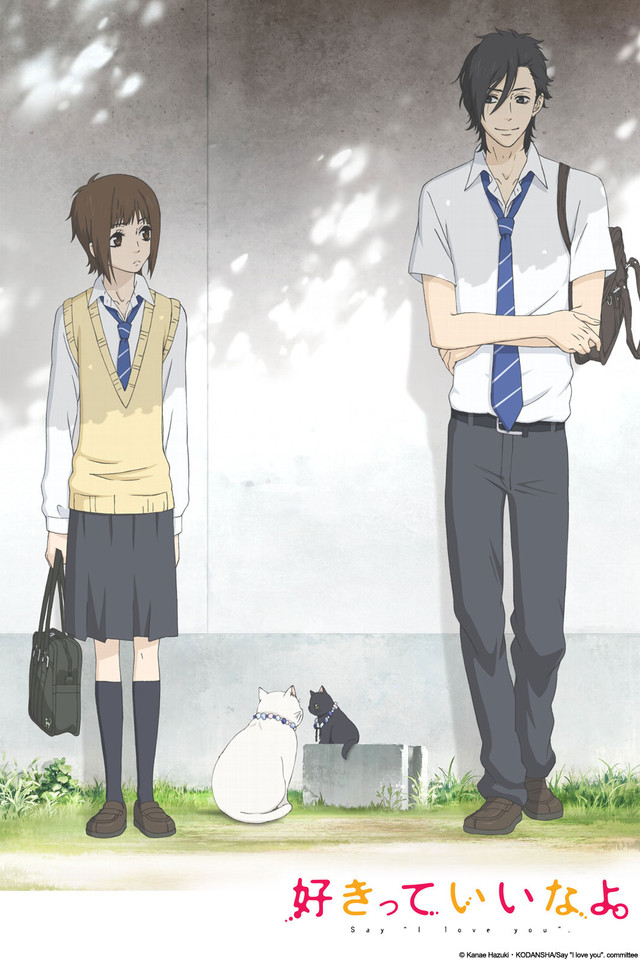 Tachibana Mei never had a boyfriend and couldn't even make friends. One day she hurts Kurosawa Yamato, the most popular boy in school, and for some reason he takes an interest in her…
3 – My Little Monster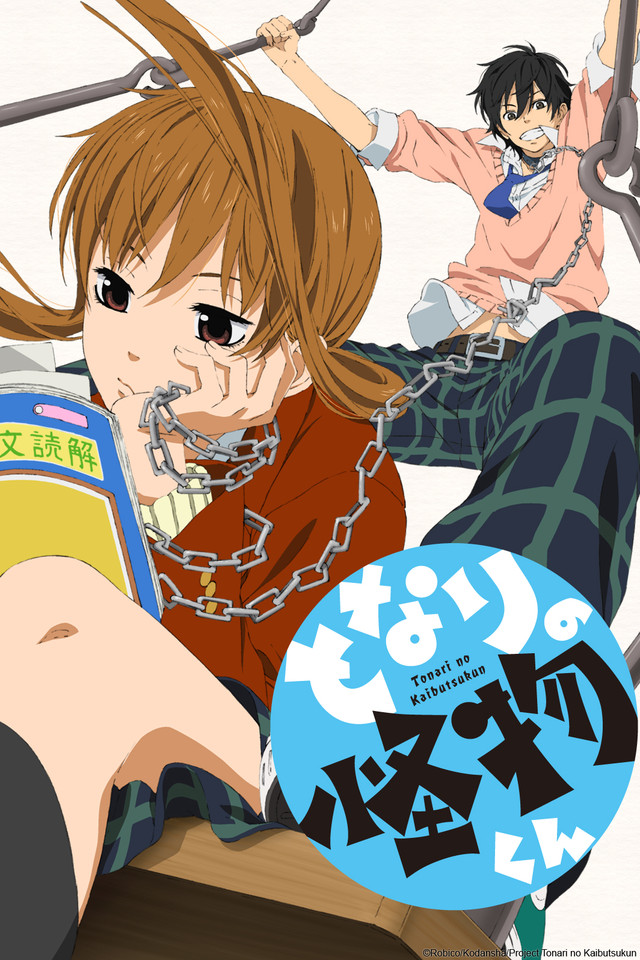 An insensitive girl meets a bully and the two begin a new love story! After Mizutani Shizuku, a girl who was only interested in studying, is asked to deliver some handouts to Yoshida Haru, a boy who hasn't been to school after getting into a fight on the first day, Haru ends up becoming very attached to Shizuku. This is a story about a boy and a girl who struggle with love and friendship. Opening up to other people forces you to be honest with yourself.
4 – Tsukigakirei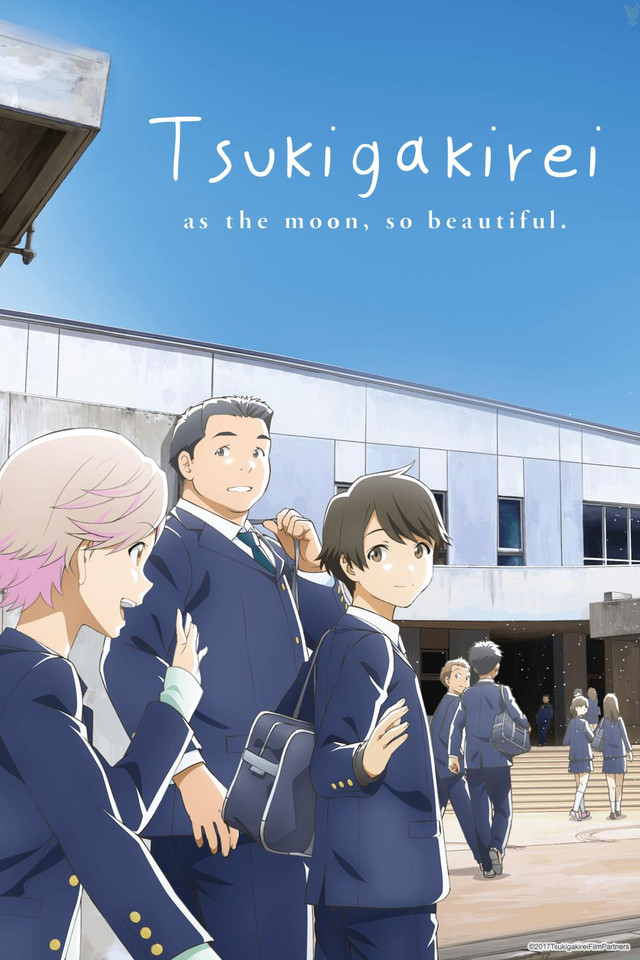 Last year of elementary school. Kotaro, a library rat who wants to become a novelist, and Akane, an athlete who loves running, meet in the same room for the first time. They are in charge of looking after the equipment for the sports festival, and gradually get closer via LINE. How will Kotaro deal with his feelings for her? Meanwhile, Takumi has been in love with Akane since first grade. Chinatsu, Akane's friend, also becomes interested in Kotaro. A charming love story set in Kawagoe.
5 – Wolf Girl and Black Prince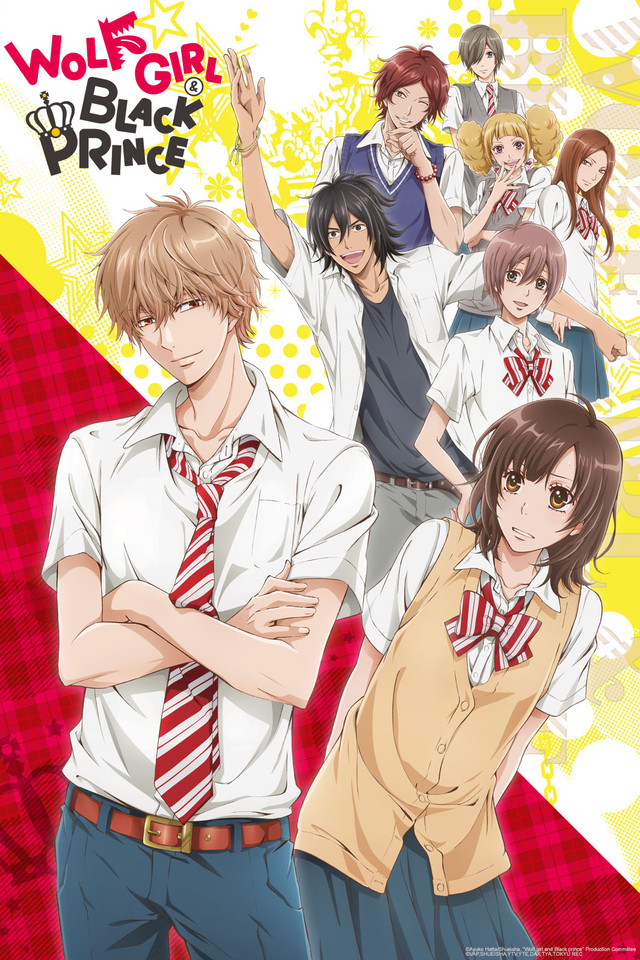 Erika Shinohara is a vain 16-year-old girl who keeps bragging about how well she's doing in love when, in fact, she doesn't even have a boyfriend. Her latest lie is that Kyouya Sata, her classmate, is her boyfriend, and to support this lie she needs to convince him to pretend that they are really dating. The problem is that, despite his angelic face, Kyouya is the most sadistic and evil boy on the face of the earth and he's going to make the most of having Erika in the palm of his hand.
6 – Your lie in April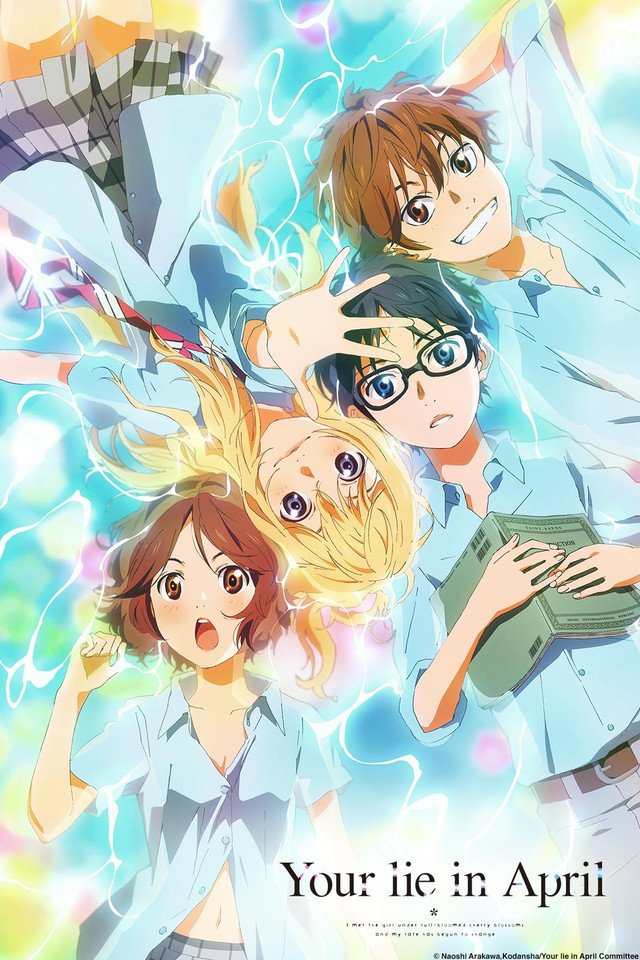 A prodigy pianist becomes unable to hear his own music after the trauma of losing his beloved mother and teacher. With this taken away from him, Kousei Arima's life becomes dull and drab. One day, Kousei is introduced to a violinist called Kaori Miyazono. Despite Kaori's terrible first impression, her music completely enchants the boy. Free, powerful and passionate, Kaori's audacious performance brings the light of life back to Kousei. Brought together by music, can the heartfelt notes of the girl's violin make the boy play the piano again?
7 – ERASED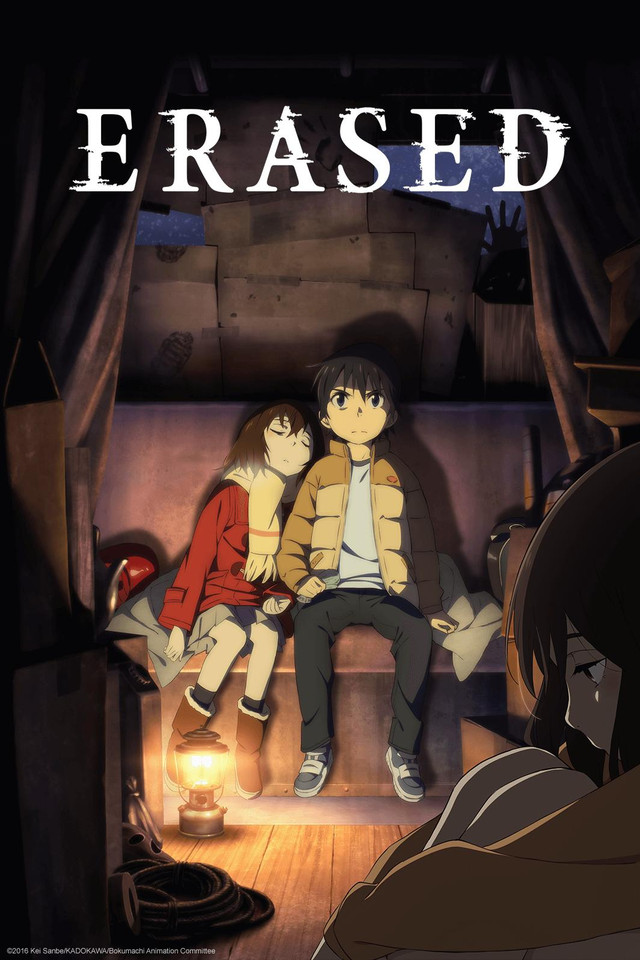 Novice mangaka Satoru Fujinuma is tormented by his fear of expressing himself. However, he has a supernatural talent of being forced to prevent deaths and catastrophes by being sent back in time before the accident occurred, repeating himself until the accident is prevented. One day, he is involved in an accident in which he himself is framed as a murderer. Desperate to save the victim, he goes back in time only to find himself as an elementary school student, a month before his classmate Kayo Hinadzuki disappeared.
8 – Golden Time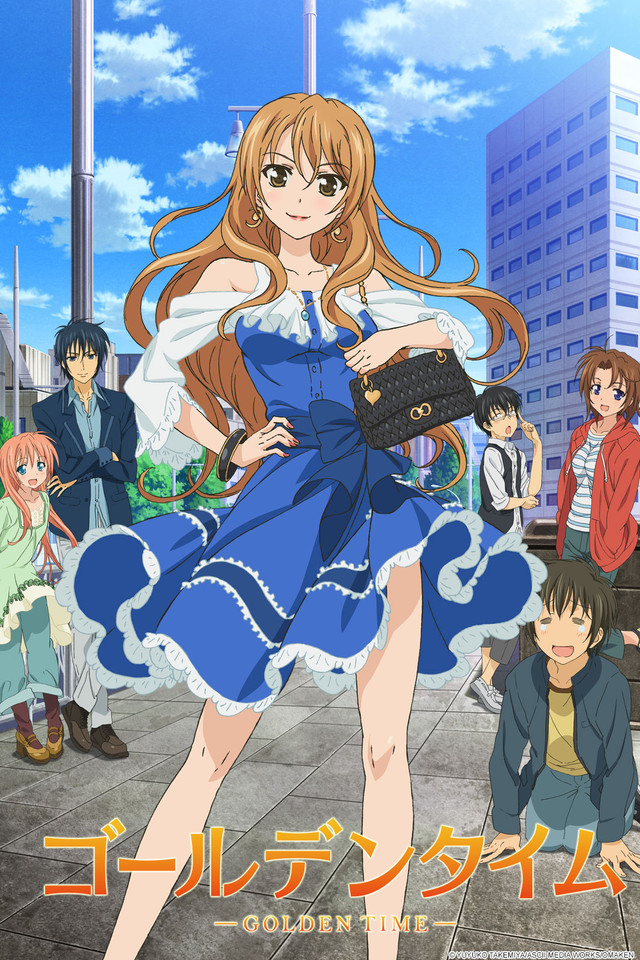 Tada Banri is the newest student at Tokyo's private law school. However, due to an accident, he loses his memories. During his integration, he meets another freshman, Yanagisawa Mitsuo. Without remembering each other, their lives begin to become more and more intertwined, as if by fate. But what is their fate? Will there be happiness or just another memory to be forgotten?
9 – Masamune-kun's Revenge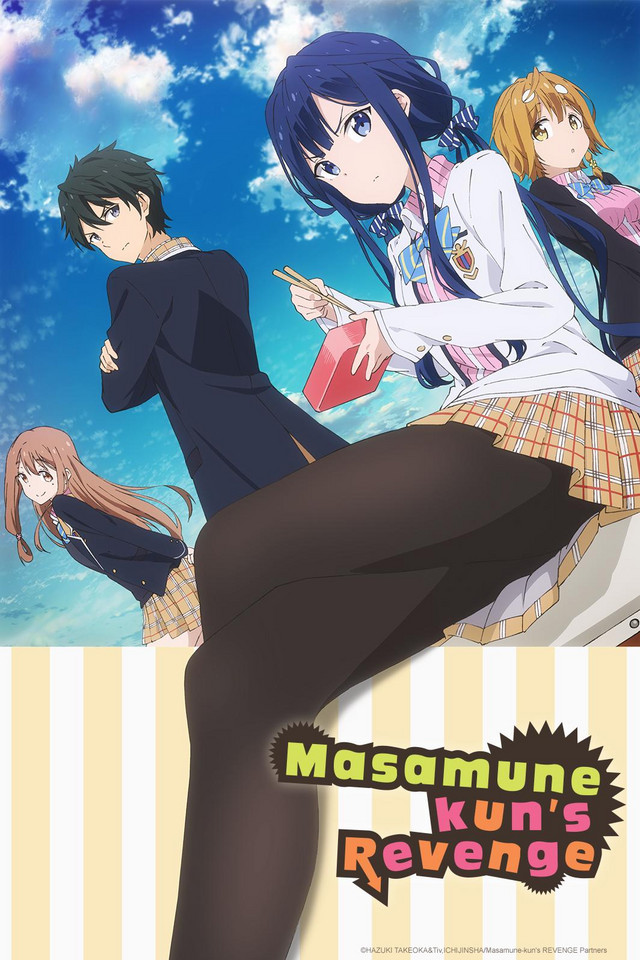 "I came back to this city for revenge!" Masamune Makabe, a weak and chubby boy, suffered a harsh rejection at the hands of the beautiful Aki Adagaki. Eight years later, after losing a lot of weight, he changes his name and returns as a handsome young man… All to make Aki, the Brutal Princess, fall in love with him and allow him to reject her in the cruel way he was rejected.
10 – Our love has always been 10 centimeters apart.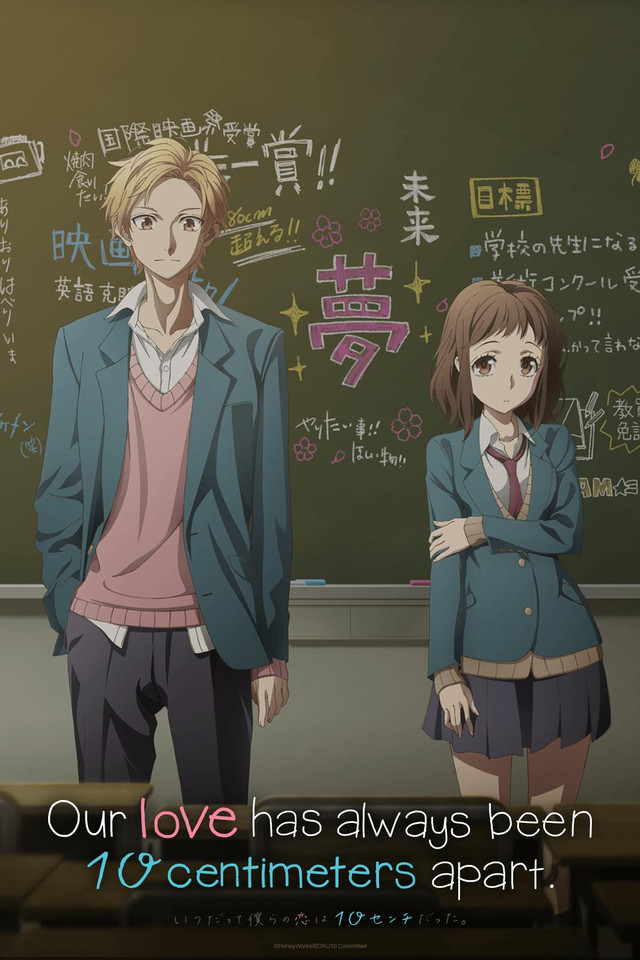 Miou, who joined the art club, is reserved. Haruki, a member of the film club, is active and very sociable. Despite having completely different personalities, they soon start coming home from school together every day. Many people think they are a couple, but their relationship is little more than a strong friendship. And yet their affection for each other only grows… Only 10 centimeters separate their hands. Only 10 centimeters, but still far away…
I hope you enjoyed this list of anime like Orange. If you're a lover of the genre, I highly recommend checking out the list of anime related to Golden Time too. It will probably be intense and exciting for you.
Affectionately
Marcos Mariano