The 7 most read books of 2022 are on our website.
We've compiled a list of the seven most read books of 2022 based on online data offered by Amazon.
Why are books still popular?
Books are popular for many reasons:
Holding the pages in your hands and flipping through them is a different experience than scrolling through a screen.
For others, books are popular because they can be found anywhere.
You can pick up a book at a library, bookstore, or even borrow one from a friend. Plus, the books don't require an internet connection to read, which means you can read them anywhere.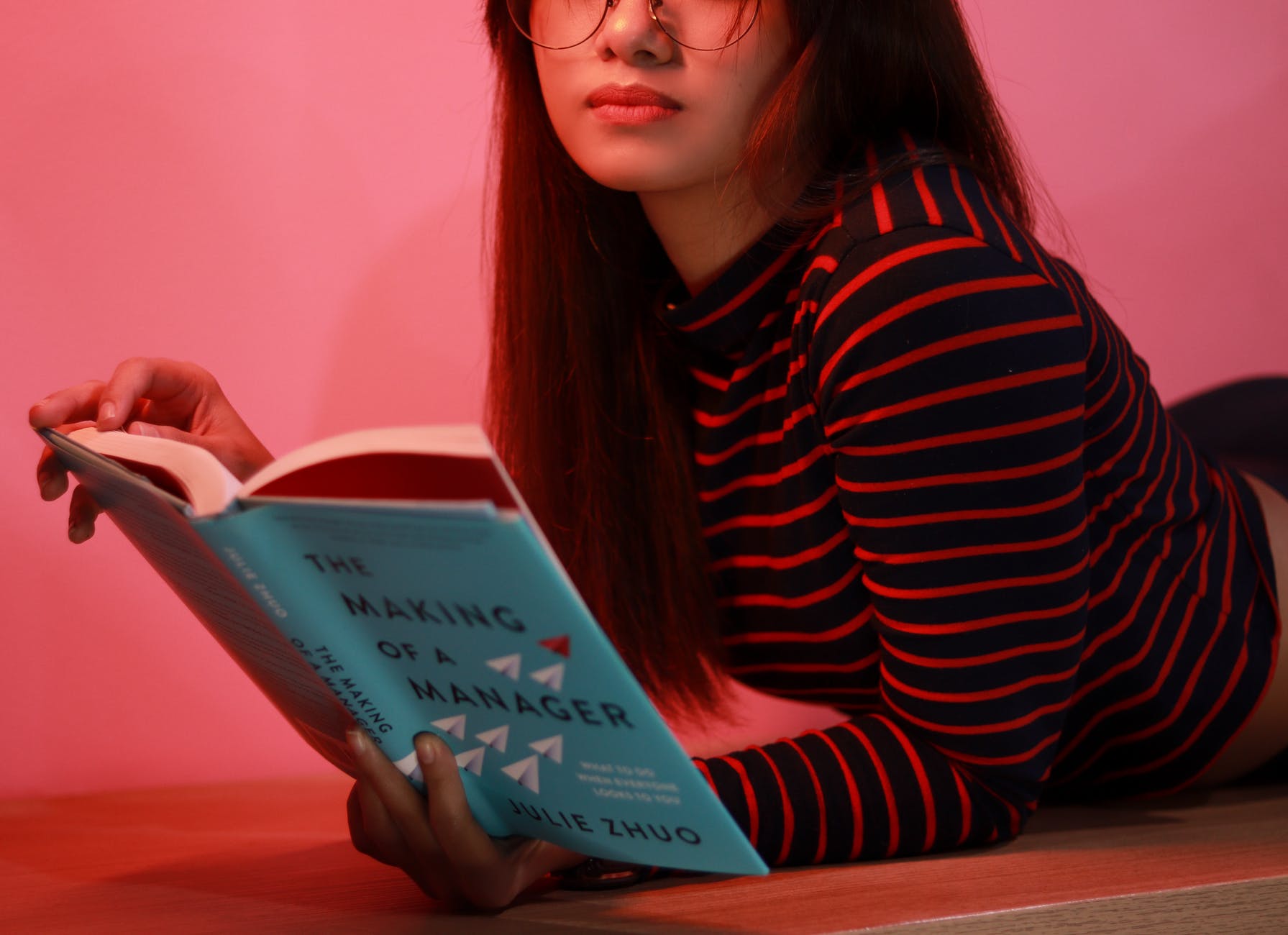 Finally, books are popular because they offer a wide range of topics and genres that can appeal to anyone. Whether you're interested in romance, mystery, non-fiction or something else entirely, there's a book for everyone.
Here are the seven most read books of 2022:
In the first place:
1 – This is how it ends – Author Colleen Hoover
This book presents the story of Lily, a young woman who moved from a town in Maine to Boston, graduated from marketing and opened his own flower shop. This novel discusses topics such as domestic violence and psychological abuse in a sensitive and direct way.
The book This is how it ends, has so far (23/05/2022) 4,9 stars and has 14.427 customer reviews on Amazon.
Some comments about the book:
"A gritty, heartbreaking novel that sinks its claws into you and doesn't let go... No one writes about feelings as well as Colleen Hoover." – Anna Todd, series author After
"…You will smile through your tears." – Sarah Pekkanen, author of Perfect Neighbors
"Unmissable. With riveting drama and heartbreaking truths, this book powerfully portrays the devastation that abuse can cause – and the strength of those who survive it…" – Kirkus Review
2. Heartstopper: Two Boys, One Date (vol. 1) – Author Alice Oseman
The first novel in a beloved comic book series is published in Brazil. The Netflix original series is based on the upcoming comic book volume!
Charlie Spring and Nick Nelson come from very different backgrounds. Charlie is a dedicated student and quite insecure about the bullying he has suffered at school since he came out as gay. Nick, on the other hand, is extremely popular, especially as he is considered to be one of the best rugby players. As they begin to sit next to each other every morning, an intense friendship develops and they become more and more alike.
If you like romance, mystery and suspense, you'll love Heartstopper.
The story is about two boys who are in love with each other but can't get the timing right.
Some comments about the book:
"About the story it's light and fun going through the period of discovering yourself and about love, passionate supporting characters and I think that's Alice Oseman's secret, creating a universe so cool that all the characters are interesting and you can't get tired." – Camila Calcafnini
"It's so cute and genuine, I couldn't stop reading. The reading is very dynamic, and the illustration is beautiful <3" – Roberta P.
The book Heartstopper: Two Boys, One Date (vol. 1), has so far (23/05/2022) 4,8 stars and has 3.756 customer reviews on Amazon.
3. The Girl from the Lake – Author Charlie Donlea
Summit Lake, a small community in the mountains, is that kind of place where, bucolic and with charming houses situated on the edge of the infinite stretch of pure water, two weeks ago, law student Becca Eckersley was murdered in one of these houses.
Becca's strong lawyer daughter, Becca, was in the prime of her life. Instinctively drawn to the news, reporter Kelsey Castle heads to Jennie Springs to research the case. …AND SOON AN INTIMATE CONNECTION IS ESTABLISHED WHEN THE LIVING WALK THE SAME FOOTPRINTS AS THE DEAD… And when Kelsey Castle learns about Becca's friendships, love life and the secrets she's kept, an intimate connection is forged.
Some comments about the book:
"The original name of the book is Summit Lake, however, the publisher wanted to make a joke and take a ride on the titles of the latest thrillers of the moment (Gone Girl, Girl on the Train, etc). But in my opinion, it should have kept the original name, because the wonderful scenery of the city by the lake, makes all the difference. The environment gives a certain magic to the reading. The plot is well tied, captivating and well-constructed characters and a surprising and creative ending. Fluid writing and no fluff. Too good." – Sam
"The timeline alternates between BEFORE and NOW through different perspectives, which makes the plot unfold brilliantly. The suspense created is addictive, the mystery is engaging, the pace is just right and the plot twists are enough to make you put your hand on your head and think "What now?".
As I read, I created and reworked theories about what had happened, but when it got to the end, I felt like a fool. I went back to the crucial part of the story to try to find out what I had missed. Well, it wasn't too obvious, but it was deep down between the lines.
With well-crafted writing, vivid settings and dynamic characters, turning the pages is irresistible. If the debut book was like this, I really hope the author's other books are on the same level as this one, because if it's superior, I'm going to freak out for good." – Mark Silva
The book The Girl from the Lake has so far (23/05/2022) 4,7 stars and has 24.922 customer reviews on Amazon.
4. Heartstopper: My Favorite Person (vol. 2) – Author Alice Oseman
In the second volume of Charlie Knee's Heartstopper, Charlie and Nick will need to understand exactly what a kiss means to their relationship and, more importantly, to themselves.
Charlie and Nick are good friends, but everything changes after they kiss at a party. Charlie believes he has ruined their friendship forever, and Nick is more confused than ever.
But little by little Nick begins to see the world in a new light and, with Charlie's help, discovers many things about the world around him, about his friends - and, above all, about himself.
Some comments about the book:
"There are few sequels that manage to maintain the level of the story of the first book. Heartstopper achieves, in my view, an incredible feat. Have a sequel as good as the first volume.
The delicacy in dealing with the subject continues in an exemplary and delicious way to accompany, the fluidity and sensitivity too!
Here, the plot begins to deal with other matters that are extremely necessary to be addressed, such as depression and bullying. However, Alice, you have a tact to approach them that I love.
Nick and Charlie are becoming more and more intimate and are becoming more and more comfortable starting romance at this age. And I can say that their relationship is, simply, beautiful, delicious and thought-provoking to follow.
Thank you Alice, for giving us this gift.
"I usually say that, in the face of such a troubled daily life in which we live, being able to read a story like this, light and subtle, is a gift that warms our heart/everyday." – William Marcelo Zaniboni Orlandini
The book Heartstopper: My Favorite Person (vol. 2), has so far (23/05/2022) 4,9 stars and has 1.819 customer reviews on Amazon.
5. 12 Rules for Life: An Antidote to Chaos – Author Jordan B. Peterson
Renowned clinical psychologist Jordan Peterson has contributed to modern ideas about personality and is now one of the most well-known public voices in the world, with his own lectures on topics such as the Bible for Love and Loving Relationships and Mythology, attracting countless viewers.
At a time of unprecedented political and social polarization, his frank and refreshing message about the importance of individual responsibility and ancestral wisdom has resonated in every part of the earth.
In this book, he offers 12 practical and profound principles on how to live a meaningful life. Drawing on vivid examples from his clinical practice and personal life, along with lessons drawn from humanity's oldest stories and myths, 12 Rules for Life provides an antidote to the chaos in our lives, timeless truths applied to our modern problems.
Some comments about the book:
"In absolutely dynamic language Peterson presents us with the obvious that contemporary nihilism makes so much of an issue that we ignore it. No, it's not a self-help book, it's a delicious read that rescues values ​​that formed the freest and most prosperous society that humanity has ever seen. A book to read, reread and gift." – João Queiroz
The book 12 Rules for Life: An Antidote to Chaos, has so far (23/05/2022) 4,8 stars and has 8.483 customer reviews on Amazon.
6. Heartstopper: A Step Ahead (vol. 3): Inspiration – Author Alice Oseman
Charlie and Nick officially started a relationship after knowing each other for a while, and every day they find new ways to get in touch. But being a couple is not without its difficulties.
However, even with people's reactions when they are forced to tell the truth to their friends and family, even though they know they will soon be free of this restriction when they travel to Paris.
As the couple chooses their next step, they understand that they are capable of putting up with any problem.
Some comments about the book:
"I think it's an exceptional book, an excellent story, I'm passionate about it, but I'd like to complain about not having the gifts that should have come because I made the purchase when it was on pre-sale, if there's a way to fix it and send me the gifts would be extreme happiness for me." – Daniel
The book Heartstopper: A step further (vol. 3): Inspiration, has so far (23/05/2022) 4,9 stars and has 1.007 customer reviews on Amazon.
7.Harry Potter and the Order of the Phoenix – Author JK Rowling
Harry Potter and the Order of the Phoenix Since its launch in 1997, the Harry Potter series has captivated readers around the world. JK Rowling's wizards and witches, their love of knowledge and power, and the adventures they live on, have endeared them to many.
One of these adventures is Harry Potter and the Order of the Phoenix, which was published in 2007.
In this novel, Harry must face Lord Voldemort again after he returns to power in 1995.
Some comments about the book:
"I grew up reading Harry Potter. So when I was finally able to buy it, I bought it with the old covers. The cover has that classic relief that I love and think is too beautiful. The sheets are not that thin and the letters of a reasonable size." – Kelmsa
O Harry potter book and the order of the phoenix, has so far (23/05/2022) 4,9 stars and has 6.185 customer reviews on Amazon.
What does the future hold for books?
Books have been around for centuries and it's hard to imagine a world without them. Although they have been challenged by other forms of entertainment in recent years, books are still going strong. In fact, many believe that the future of books is bright. Here are four reasons why:
1. Books are portable and easy to store. You can take them with you wherever you go, and they don't take up much space.
2. Books are accessible. You can buy a good book for just a few dollars, which is much cheaper than renting movies or buying video games.
3. Books can be enjoyed by all ages. From children's books to novels and biographies, there's something for everyone.
4. Books are educational. They can teach you new things about history, science and other subjects, for example: we have several books of food recipes that teach you how to create dishes with preparation techniques..
Do you think there was a book missing from this list?
There are many excellent books that were published in 2022, but there may have been one that was overlooked on this list. It's hard to say which book was actually the most popular of 2022, but these seven were certainly some of the most read.
Leave in the comments which book was missing from our list.
Take the opportunity to follow us on Google News and stay on top of all the news on the site.