The Best Call of Duty Mobile Battle Royale Loadout
Esse texto foi publicado em 03/09/2023 13:56 e modificado pela última vez em 03/09/2023 13:56, escrito por
Marcos Mariano
.
Call of Duty Mobile has taken the gaming world by storm, offering an immersive and action-packed battle royale experience on mobile devices. In the intense and competitive world of battle royale, having the right loadout can make all the difference between victory and defeat. In this article, we will explore the best loadout for Call of Duty Mobile Battle Royale to help you gain the upper hand in the game.
Understanding Loadouts in Call of Duty Mobile Battle Royale
Loadouts in Call of Duty Mobile Battle Royale refer to the combination of weapons, equipment, and perks that you choose before entering the game. These loadouts can significantly impact your gameplay and playstyle, allowing you to tailor your approach to different situations and challenges.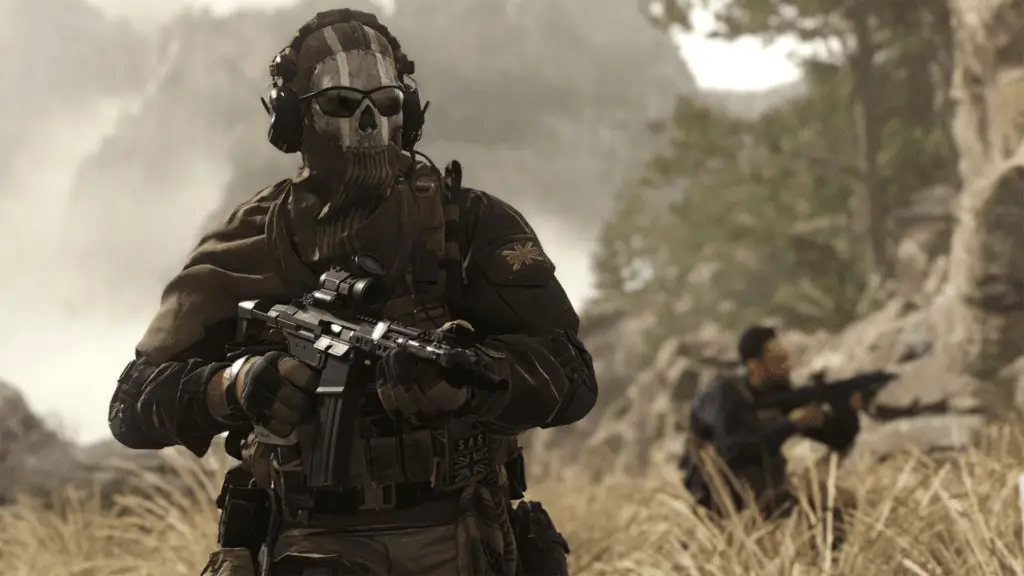 The Ideal Loadout for Call of Duty Mobile Battle Royale
Primary Weapon: Assault Rifle – The assault rifle is a versatile and reliable weapon that excels in medium to long-range combat. Look for weapons like the AK-47 or the M4 that offer good accuracy, range, and damage. Customize your assault rifle with attachments like a sight, extended magazine, and foregrip for better performance.
Secondary Weapon: Sniper Rifle or Shotgun – Your choice of secondary weapon depends on your preferred playstyle. If you enjoy long-range engagements and precision shots, go for a sniper rifle like the DL Q33 or the Arctic .50. If you prefer close-quarters combat, a shotgun like the HS0405 or the Striker will serve you well.
Lethal Equipment: Frag Grenade – Frag grenades are a versatile and deadly choice for lethal equipment. They can be used to clear out enemies from cover or flush them out of buildings. Mastering the art of grenade throwing can give you a significant advantage in battle.
Tactical Equipment: Smoke Grenade or Flashbang – Smoke grenades and flashbangs are essential tactical tools that can help you create distractions, provide cover, or disorient enemies. Choose the one that suits your playstyle and strategy.
Perks: Lightweight, Ghost, and Dead Silence – Perks are crucial for gaining an edge in battle. Lightweight increases your movement speed, allowing you to navigate the map quickly. Ghost keeps you hidden from enemy UAVs and aerial scorestreaks. Dead Silence muffles your footsteps, making it harder for enemies to detect your presence.
Operator Skill: Transform Shield or Purifier – Operator skills can turn the tide of battle. The Transform Shield provides portable cover and can block enemy projectiles, while the Purifier unleashes deadly flames that can engulf enemies. Choose the operator skill that complements your playstyle and offers the most utility.
Strategies for Maximizing Your Loadout
Customize Your Loadout – Experiment with different weapon attachments, perks, and equipment to find the combination that suits your playstyle best. Tweak your loadout based on the situation and adapt to changing circumstances in the game.
Communication and Coordination – Playing with a team can greatly enhance your chances of success. Communicate with your teammates, share information, and coordinate your loadouts to create a well-rounded team composition.
Map Awareness and Positioning – Familiarize yourself with the map and use it to your advantage. Plan your movements, take advantage of high ground, and use cover effectively. Being aware of your surroundings can give you a strategic advantage over your opponents.
Continuous Improvement – Keep practicing and refining your skills. Experiment with different loadouts, analyze your gameplay, and learn from your mistakes. Continuous improvement is key to becoming a formidable force in Call of Duty Mobile Battle Royale.
Conclusion
Choosing the best loadout in Call of Duty Mobile Battle Royale is a personal preference that depends on your playstyle and strategy. The ideal loadout will provide you with the weapons, equipment, and perks that complement your strengths and help you overcome challenges. By understanding the mechanics of the game, experimenting with different loadouts, and continuously improving your skills, you can become a formidable player in the intense world of Call of Duty Mobile Battle Royale.