Este post também está disponível em:
Português (Portuguese (Brazil))
Which anime to watch after Akame ga Kill?
Akame ga Kill is an anime that has become very famous for breaking several patterns that fans are used to. This breaking of patterns leads to events that would NEVER happen in other anime, even more so in the shounen genre.
Tatsumi is a young warrior who has just been tricked and robbed by a beautiful woman, but his bad luck seems to be over when an equally beautiful girl invites him to stay at her mansion. However, a group of assassins invade the mansion to eliminate the girl's family, and it's up to the boy to protect his hostess from the cold killer called Akame. But in this world, things are not what they seem…

Crunchyroll
All this unique aura that Akame ga Kill possesses makes us a little lost after watching all the episodes, which is why I've put together a list of anime similar to Akame ga Kill recommended by Crunchyroll itself.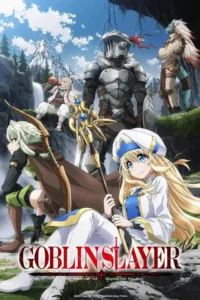 A young priestess forms her first band of adventurers, but they immediately get into trouble. That's when the Goblin Slayer comes to the rescue – a man who has dedicated his life to exterminating all goblins, whatever the cost. And when their deeds begin to spread, no one knows what might happen next…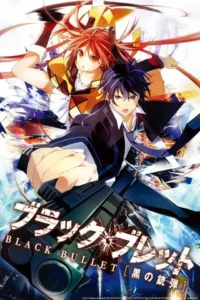 Based on the light novel written by Shiden Kanzaki and illustrated by Saki Ukai, Black Bullet is set in an alternative future in which humanity has been decimated by a parasitic virus, Gastrea. However, children with the ability to control the Gastrea virus, a consequence of having already been born with the virus, appear and are used against Gastrea by the Civil Security teams, paired with ordinary humans.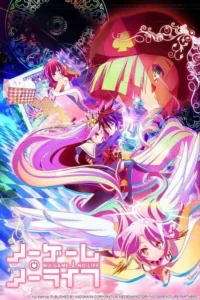 Based on the light novel by Yuu Kamiya, No Game, No Life revolves around hikikomori (isolated at home) siblings who have remarkably spawned internet urban legends about their gaming skills. One day, they meet a boy called "God" who calls them to an alternative world. In this world where war is forbidden, sixteen different races fight for control, but their battles are through various types of games. Humanity has been reduced to a final city. Can brothers Sora and Shiro save humanity from extinction?
They came silently in the darkness from the sky in search of human flesh. Parasites – creatures that take control of a human host in order to survive – have arrived on Earth. No one knows about this except Shinichi Izumi, a high school student whose right hand has been infected by a parasite. Against his will, Shinichi befriends Migi, the parasite. Both now find themselves in the middle of an inter-species war.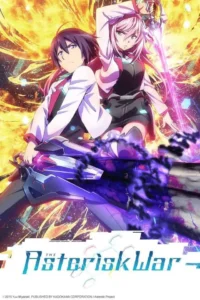 The Invertia meteor storm… An unprecedented natural disaster that struck the world in the 20th century. Because of this disaster, many cities around the world were destroyed. However, with the meteor, an unknown element called mana was discovered, which allowed human technology to make rapid advances. This also led to the emergence of a new species of human born with unique abilities – the Star Pulse Generation (Genestella).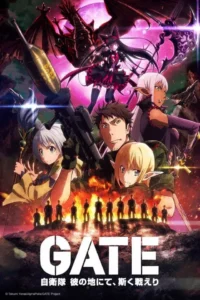 In August 20XX, a portal suddenly appears in Tokyo's Ginza district, and from the portal monsters, medieval knights and other fantastic figures start appearing from other worlds to modern Tokyo. The Japanese Defense Forces take action against these monsters and send them back through the portal. The 3rd Reconnaissance Squadron is sent to the "Special Region" led by soldier (and otaku) Youji Itami. On their journey, they meet the beautiful elf who survived a dragon attack and she will now guide the group through this new and dangerous world.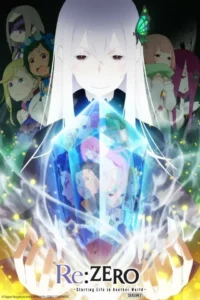 Natsuki Subaru, an ordinary teenager, meets a beautiful silver-haired girl from another world. Subaru wants to be by her side, but the burden she carries is greater than Subaru can imagine. They face the ferocious onslaught of monsters, betrayal, irrational violence… and, finally, death. Subaru promises to defeat any enemy, any fate, anything to protect her. And so the poor, powerless boy obtains the "Return of Death", a unique ability that allows the user to go back in time when they die. Using this power, the past is lost and memories are rewritten.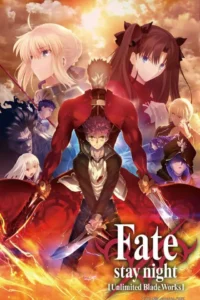 The story focuses primarily on the heroine Rin Tohsaka. After her father's death, Rin enters the Holy Grail War only to honor the legacy of the prestigious House Tohsaka alongside her servant, the Archer. Soon, however, she discovers that Shirou Emiya, a boy from her elementary school days, has also been involved in the battles and saves him, unexpectedly, in a moment of fatal injury. Without delay, Rin sets out to put an end to the conspiracies surrounding the Holy Grail War alongside Shirou and his servant, Sabre.
Assiah, the dimension of humans, and Gehenna, the dimension of demons. Normally, these two dimensions wouldn't interact with each other, but now the demons are invading the material world. However, among the members of the human race, there are individuals capable of exorcising these demons: exorcists.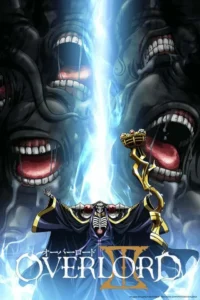 When a popular MMORPG announces that it will be shut down permanently, one veteran player refuses to log out: Momonga. As NPCs begin to develop personalities and minds of their own, he decides to use his skills to become the game's new boss.
Get to know the best shounen of 2020 at Pousada Nerd
Take advantage of the fact that you're here to get to know the best shounen released in recent years, which not only has incredible animation and stories, but also talks about how to change the system through education. It's impossible to watch Jujutsu Kaisen and not fall in love with Gojo Satoru and Itadori Yuji.
I hope you enjoy the recommendations and kill your Akame ga Kill nostalgia. Some things can never be replaced, but maybe you'll find love in one of these anime.
Affectionately
Marcos Mariano