Este post também está disponível em:
Are you ready for a thrilling dose of adventure and twists and turns? The long-awaited Chapter 1091 of One Piece is on its way, and it promises to be the culmination of the exciting "Egghead Island/Future Island" arcs. Fans can prepare to dive headfirst into a series of events that will shake up the world of Luffy and his crew.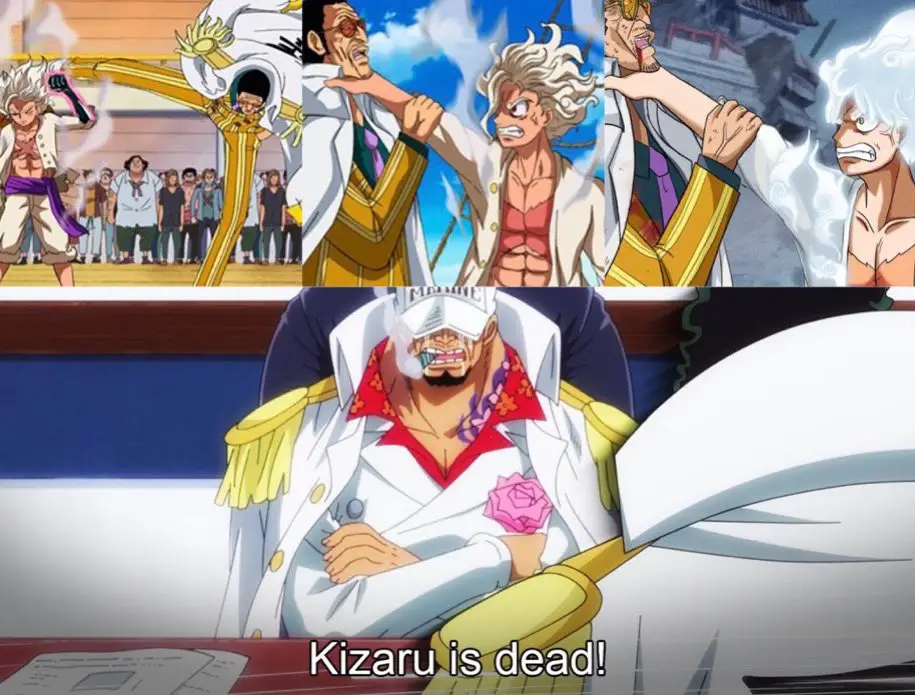 This new chapter brings with it an exciting new feature: a coloring page that will be the cover of issue 40 of Weekly Shonen Jump. This news promises to bring a visually stunning glimpse into the world of One Piece and prepare readers for the rollercoaster of emotions to come.
Clímax dos Arcos "Ilha da Cabeça de Ovo/Ilha do Futuro"
Fans have been enthusiastically following the "Egghead Island/Future Island" arcs, eager to discover the fate of their favorite characters and how the plot will unfold. Now, with Chapter 1091 in sight, the mysteries are about to be unraveled and the confrontations will reach their peak.
TalkOP community sources and information posted on the Twitter profile OP_SPOILERS2023 have kept fans up to date with anticipations and details. The anticipation surrounding this chapter is reaching record levels, with fans speculating about shocking twists, surprising revelations and epic confrontations that promise to shake the structures of the One Piece universe.
Anime Synopsis: An Island of Surprises and an Uncertain Future
In "Egghead Island/Future Island Arc", Luffy and his crew come across a mysterious island, the name of which raises many questions. As events unfold, they discover that the island harbors ancient secrets and futuristic technologies that could alter the course of known history. As they engage in exciting battles and unexpected alliances, they must also face a powerful enemy who seeks to control the fate of the island.
At the climax of this electrifying arc, the stakes are high and the decisions made by the characters will have lasting repercussions. The island proves to be fertile ground for philosophical explorations about the balance between the past and the future, technology and tradition, as the protagonists fight to protect what is most important to them.
Be prepared to dive headfirst into a whirlwind of action, mystery and excitement as the "Egghead Island/Future Island" arcs reach their thrilling climax in Chapter 1091 of One Piece. Get ready for a read that will grip you from the first page to the last, as Luffy and his crew face challenges that will shape the course of the future.
Sources: