Este post também está disponível em:
Português (Portuguese (Brazil))
We are pleased to share some exciting news with you. July 2023 went down in history as the second month with the most readers in the entire history of MangaPlus. This remarkable achievement is a testament to their unwavering support and the captivating content that has enriched our screens. Let's explore the details that made this month truly exceptional.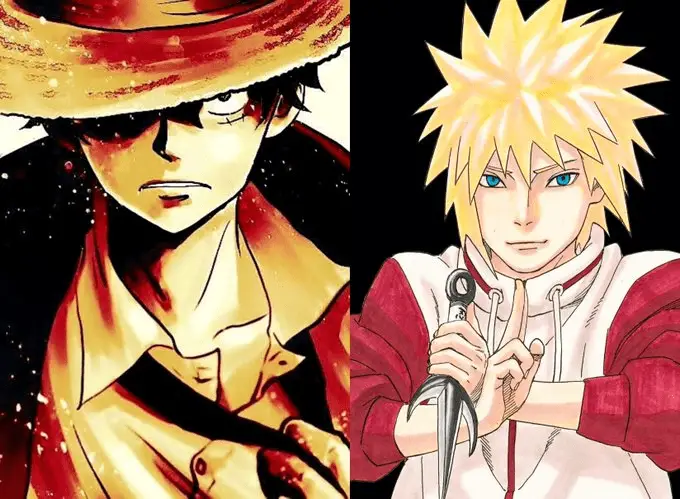 1. The Triumphant Return of One Piece
One of the crucial moments that propelled July 2023 to new heights was the long-awaited return of One Piece. After a four-week hiatus due to Eiichiro Oda's eye surgery, the adventures of the Straw Hat crew have resumed, drawing fans from all over the world back to the universe of pirates, mysteries and dreams. The anticipation and enthusiasm for each new chapter has solidified One Piece's status as a global phenomenon.
2. Naruto One-Shot: Exploring Minato's Story
Adding to the excitement, the Naruto One-Shot featuring Minato's Story was one of the main highlights of the month. This special story delved into the past of the Fourth Hokage, Minato Namikaze, offering fans the chance to connect with one of Naruto's beloved characters on a deeper level. The appeal of revisiting familiar faces and discovering untold stories contributed significantly to the month's overall reading.
A Milestone Achievement: 2 Million Reads in One Week
The combined impact of these two monumental events led MangaPlus to reach an incredible milestone: 2 million reads in a single week. His dedication to keeping up with the latest chapters, engagement with the stories and enthusiasm for sharing his thoughts with other fans all contributed to this remarkable achievement.
The April 2022 Record Still Standing
Although July 2023 has left its mark, it's important to remember that April 2022 still holds the title of the month with the most readers in MangaPlus history. This achievement was greatly boosted by the gripping One Piece chapters that revealed Luffy's iconic Gear 5, as well as Tatsuki Fujimoto's emotional One-Shot "Goodbye Eri", which touched readers deeply.
We extend our sincere gratitude to each and every one of you who has supported MangaPlus over the years. His passion for manga and his commitment to the stories and creators have been the driving force behind these milestones. As we look to the future, we're excited to continue bringing you engaging stories that spark your imagination and enrich your reading experience.