Este post também está disponível em:
Português (Portuguese (Brazil))
COLLARQUEST is a fun and engaging GameFi with Play To Earn, Play To Own and FREE To Play input that can be enjoyed on any computer or mobile device.
COLLARQUEST is the first fully bootstrapped, community-owned and driven GameFi platform. It is an asset of the legally registered TAG DAO LLC, along with Native Tokens ($COLLAR, $TAG, $GeM), an NFT Marketplace and a DeFi Swap
The focal point of everything in the necklace ecosystem revolves around UTILITY
COLLARQUEST NFTs (called SPARC-Es) exemplify this UTILITY:
PLAY AND WIN: Earn tokens and other rewards through your in-game activities
LOAN OR BORROWING
~ OWNERS – Lend your extra SPARC-Es to ANY ONE OF OUR THOUSANDS OF ACADEMICS to enjoy passive earnings.
~SCHOLARS- Lend SPARC-Es in an agreed split for Free-To-Play entry
CREATE your SPARC-Es and receive ROYALTIES on secondary sales IN PERPETUITY
COLLARQUEST V2, with LAND Play, a full SDK and integrated Unity allows players to create their own businesses, mini-games and other unique experiences, offering endless gaming opportunities. In V2, players will be able to create their own Avatars and participate in experiences unrelated to SPARC-E battles.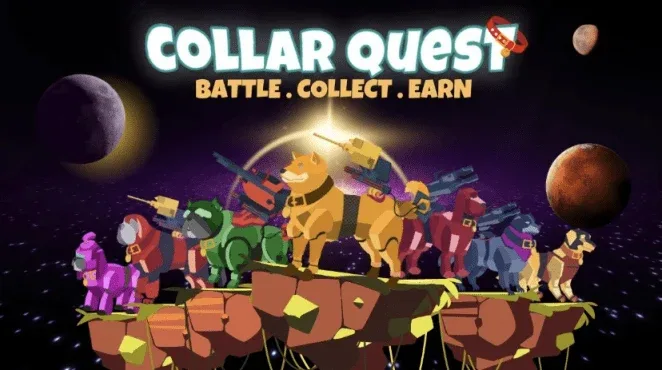 How about playing other similar NFT games and earning money?
With the absurd fever of NFT games and the possibility of earning money by playing them, it is important to always keep an eye on new games. That way you can earn money while having fun with games that suit your style.
I hope this list of games will help you find something cool and profitable to spend your time on. Having fun and paying the bills are two super important points in life, and it's great that we can combine the two, isn't it?
Affectionately
Marcos Mariano