Este post também está disponível em: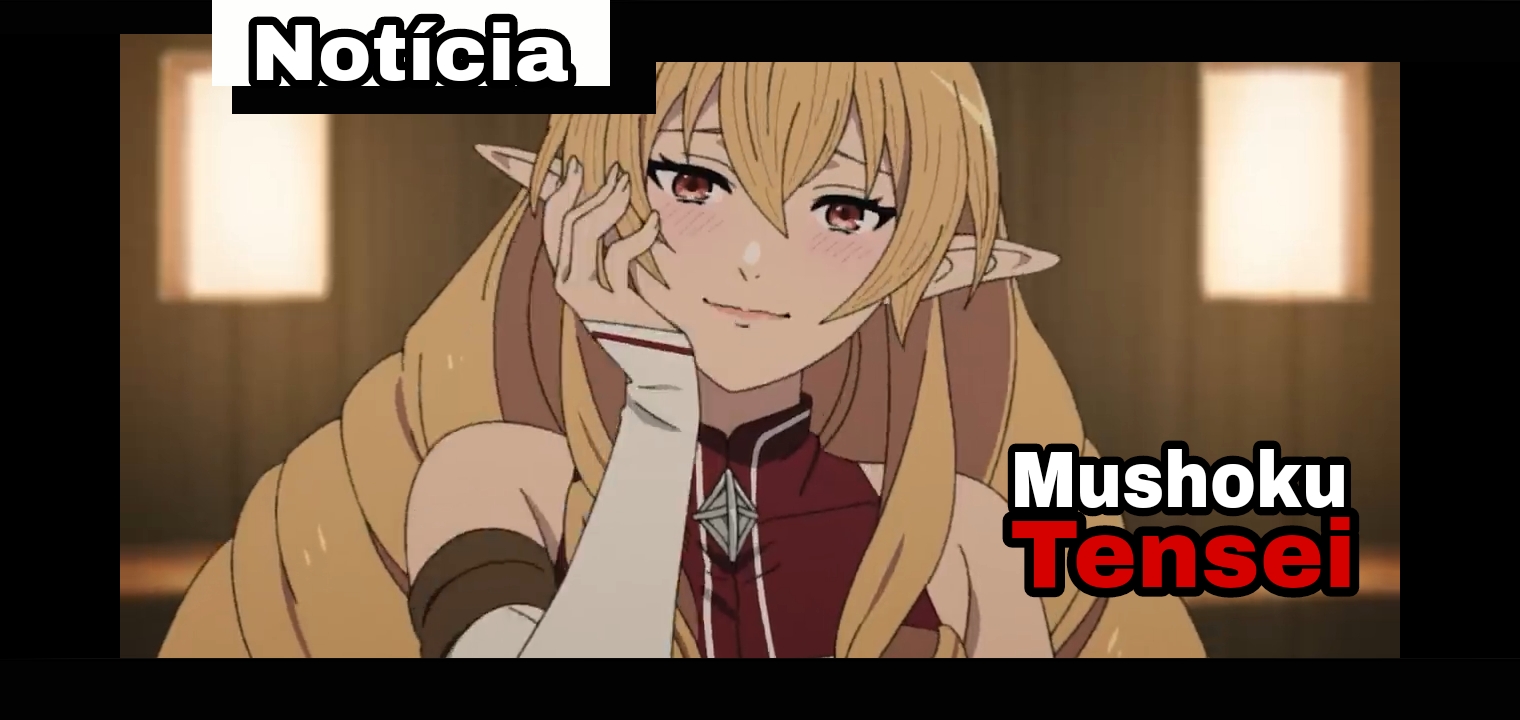 A new promotional video for the anime 'Mushoku Tensei: Isekai ittara honki dasu' was recently released. In it you can see new characters and a preview of the dubbing, which continues with the same cast as the first season.
The second part of the anime is scheduled to premiere in October 2021, a dubbing in Portuguesefor the first season of the anime is available at Funimation.
About the anime:
Mushoku Tensei: Isekai Ittara Honki Dasu (無職転生 〜異世界行ったら本気だす) translated in the West as  Mushoku Tensei: Jobless Reincarnation  is a series of light novel written by  Rifujinat Magonote and illustrated by Shirotaca, It was published on the website for self-publishing.–The Japanese novel  Shousetsuka ni narou  until it was acquired by   Media  Factory  which has published 24 volumes since then.About the anime:
The anime adaptation was in charge of Studio Bind which produced 11 episodes under the direction of Manabu Okamoto, the second part of the anime is scheduled to premiere in October at Funimation.
Synopsis:
A 34-year-old 34-year-old loser is hit by a bus, but his story doesn't end. Reincarnated as a child, he will embark on an epic adventure.
(Via: Funimation)
 Sources & References:
> Jbox
Recent:
←Jahy-samawa kujikenai EP 4 | Saurva-san doesn't miss ?
Related Posts:
> Light Novel of 'Mushoku Tensei' already has 8.5 million copies in circulation.
> Funimation announces dubbing for 'Mushoku Tensei'. 
> 'Mushoku Tensei' dubbed is now available in the Funimation catalog.
Follow  'just an isekai anime fan' in the MAL, Facebook, Twitter  e instagram  to see more about Isekai.
Support the blog  with a donation  by clicking here.