Este post também está disponível em:
Português (Portuguese (Brazil))
In mid-Victorian London, butler Sebastian Michaelis serves Ciel Phantomhive, the 12-year-old head of a noble English family. Sebastian is a perfect man. His knowledge, education, cooking and martial arts skills are excellent. What's more, he can fulfill any of his master's requests with ease and perfection due to his secret demonic lineage and the contract he has with his master.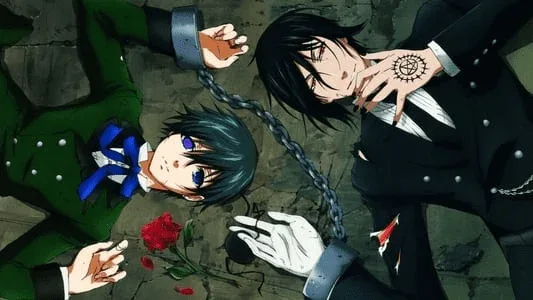 When we finish watching an anime that we really like, there is always the question of what to watch next. Here I will leave our list of anime for after finishing this beautiful work of art. I hope this list of similar anime helps you in your search for what to watch.
---
angst
,
anime
,
based on mango
,
bishounen
,
black humor
,
butler
,
circus
,
coming of age
,
cross dressing
,
dark comedy
,
dark fantasy
,
demon
,
detective
,
drastic change of life
,
england
,
gore
,
historical
,
kidnapping
,
london
,
magic
,
shinigami
,
shounen
,
shounen ai
,
super power
,
supernatural
,
united kingdom
,
victorian england
Affectionately
Marcos Mariano