Este post também está disponível em:
Português (Portuguese (Brazil))
Buraco – a bleak, decrepit and disorderly district where the strong prey on the weak and death is a common occurrence – is almost worthy of the name given to it. A realm separate from law and ethics, it is a testing ground for the magic users who master it. As a race that occupies the highest rungs of their society, magic users think the inhabitants of Hole are nothing more than insects. Murdered, maimed and experimented on without a second thought, the powerless residents of Hole crowd the corridors of Hole hospital on a daily basis. Possessing unfettered access to and from the sewer, and with little challenge to their authority, magic users seem indomitable to most – apart from a few. Kaiman, more reptile than man, is one such individual. He pursues them in a mindless search for answers with only a trusty pair of bayonets and his immunity to magic. Cursed by his appearance and plagued by nightmares, magic users are his only clue to restoring his life to normal. With his biggest obstacle being his stomach, his partner Nikaidou, who runs the Hungry Bug restaurant, is his greatest ally. Set in a dark world of hellish design, Dorohedoro manages a healthy mix of comedy and joy with death and carnage. Taking many twists and turns as it follows the lives of the residents of Hole, it weaves a unique world of supernatural origin and dark appearance, not for the more sensitive or easily disturbed.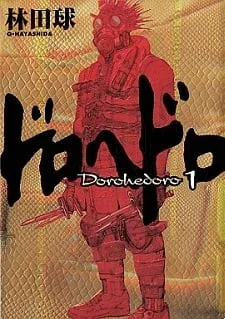 When we finish reading a manga that we like a lot, there is always that doubt about what to read next. Here I will leave our list of mangas to read after finishing this beautiful work of art. I hope this list of similar mangas helps you in your search for what to read.
Affectionately
Marcos Mariano