Este post também está disponível em:
Português (Portuguese (Brazil))
Something that has already become clear on this blog is the love I feel for Jujutsu Kaisen. In the last text I dared to say that it is the "state of the art" in shounen anime. If you have any doubts about this, review the 25 episodes available and pay attention to the development of the characters.
The characters in Jujutsu Kaisen are so well developed that they could all be the protagonists of their own anime. And, by the way, what was that insane finale? I've got goose bumps until now.
10 anime similar to Jujutsu Kaisen
Today I'm here to give you some recommendations of good anime similar to Jujutsu Kaisen, I mean, similar to a certain extent, more like anime that you'll like if you liked it.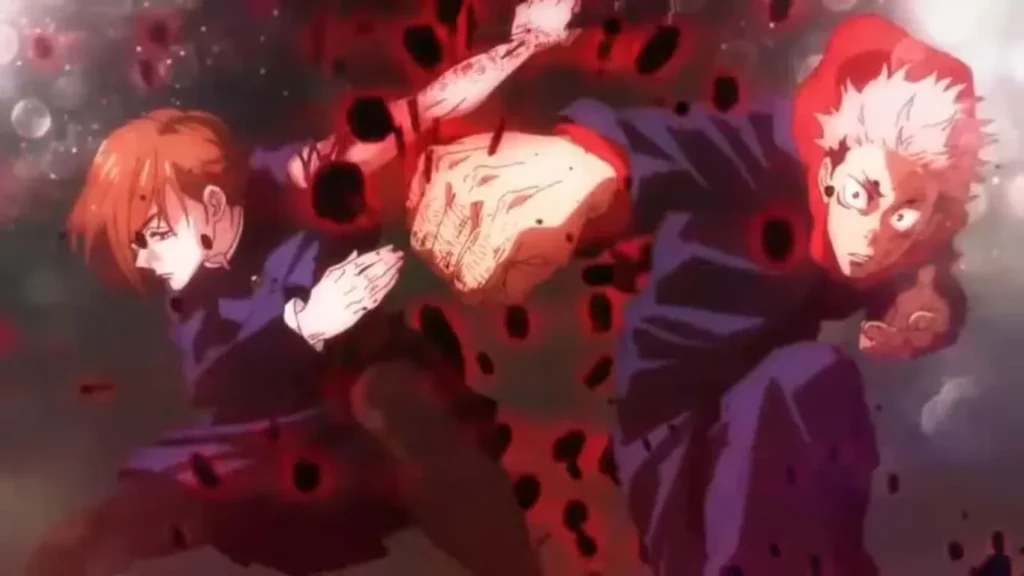 I don't believe there can be anything really like Jujutsu Kaisen at the moment, unless Boku no Hero far exceeds expectations or MAPPA really destroys the last season of Shingeki no Kyojin.
Even so, there are many good anime that you can watch while you wait. I hope you like these anime that are favorites here (except Kimetsu no Yaiba lol).
Dr. Stone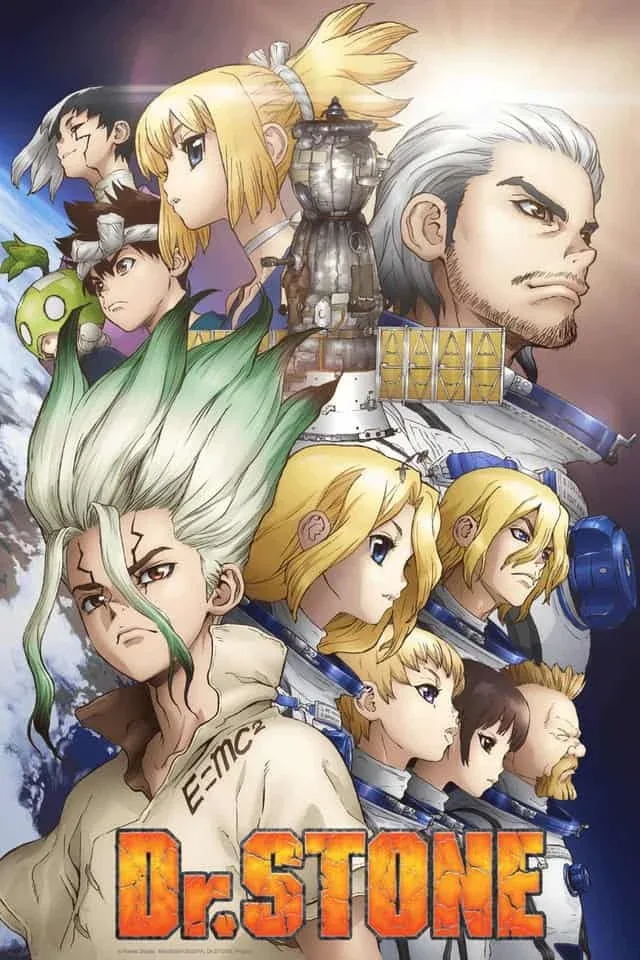 Dr. Stone needs no detailed introduction as he's one of the season's big hypes. The anime manages to create a highly engaging and very cohesive environment of scientific development.
To give you an idea, this led us to make a scientific analysis of the anime, doing justice to our background in Science and Technology.
Dr. Stone Synopsis
Thousands of years after a mysterious phenomenon turned all of humanity into stone, an extraordinarily intelligent boy with a passion for science awakens – Senku Ishigami. Faced with a world of stone and the general collapse of civilization, Senku decides to use his mind to rebuild the world.
Together with Taiju Oki, their absurdly strong childhood friend, they set about re-establishing civilization from scratch… Representing two million years of scientific history, from the Stone Age to the present day, this unprecedented scientific adventure is about to begin!
Black Clover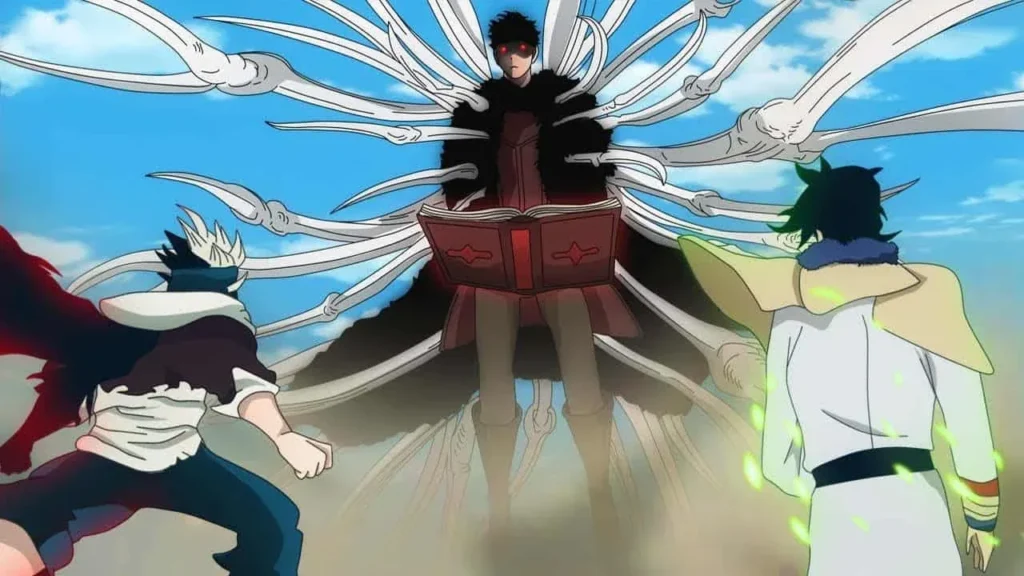 Black Clover brings the classic story of the failed protagonist going through the hero's journey as he sets out to save the world. It may not be the most original work in the world, but you can still have a good time while following Asta's adventures to become the Magician King.
Black Clover Synopsis
In a world where magic is everything, Asta and Yuno are abandoned in a church on the same day. While Yuno possesses exceptional magical powers, Asta is the only person in the whole world without this gift.
At the age of fifteen, they both receive grimoires – magical books that amplify the powers of the holder. Asta receives a rare anti-magic grimoire, capable of negating and repelling the opponent's spells.
Two opposites who nurture a friendly rivalry, Yuno and Asta are ready to face the toughest challenges to achieve their shared dream: to become the Wizard King. Giving up is not an option!
That Time I Got Reincarnated as a Slime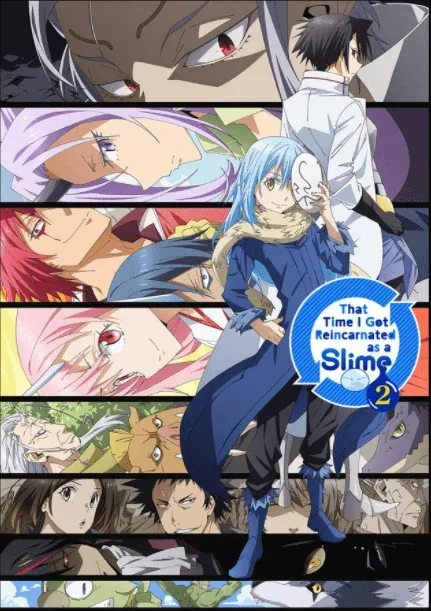 Can you imagine being murdered and being reborn in a parallel world with the mission of creating a welcoming world for all races? It sounds crazy, but it could be quite interesting!
That Time I Got Reincarnated as a Slime Synopsis
Minami Satoru, an employee of a megacorporation, is stabbed by an assassin on the street and is reborn in a parallel world…. But he is reborn as a slime! Thrown into this new world under the name Rimuru, he takes on the mission of creating a world that is welcoming to all races.
The God of High School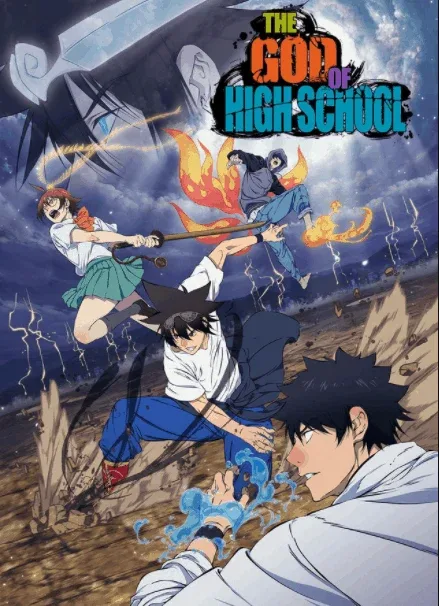 This is a good anime to remind you of the times you were bullied in high school, watching kids fight in a tournament to decide who was the strongest. I'm particularly fond of this anime because it's an adaptation of a WebToon, something I find very interesting.
The God of High School Synopsys
Jin Mori tells everyone that he's the strongest high schooler there is. His life changes when he is invited to take part in the "God of High School", a tournament that will decide who is the strongest high schooler of all, and which will guarantee the winner the fulfillment of any wish they may have. All the participants are powerful warriors who will fight hard to achieve their dreams. A chaotic battle between unbelievably strong high school wrestlers is about to begin!
Shingeki no Kyojin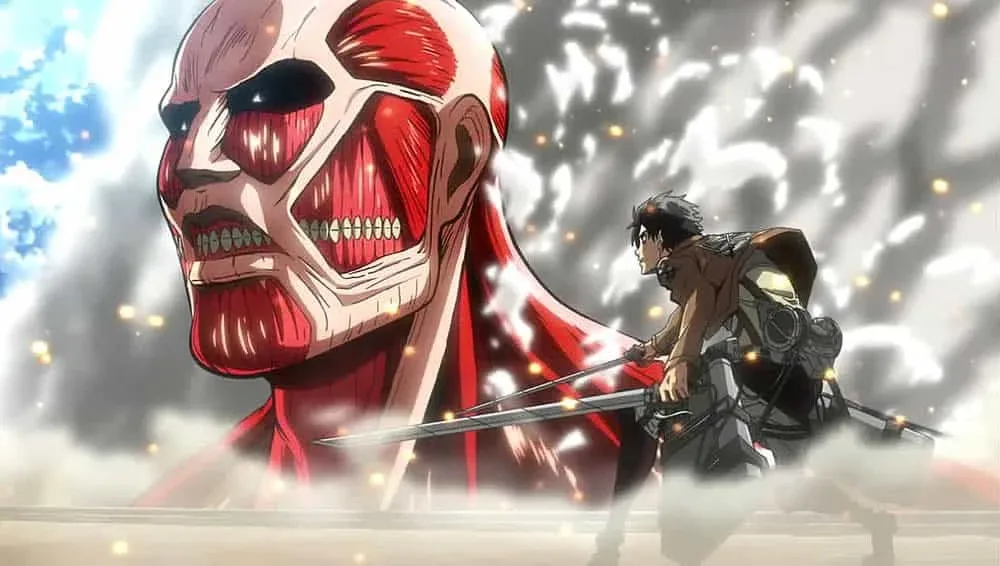 After many controversies with the MAPPA studio and the quality of the animation, Shingeki no Kyojin presented us with a very interesting fourth season, dealing with many mysteries of the world we knew.
Attack on Titan is worth following because it's very different from many other shounen anime, coming close to a seinen in the sense that it's not an idealistic world where everything works out.
You can feel love, hate and many other mixed feelings with every episode of this masterpiece, so if you haven't watched it yet, don't waste any more time. Shinzo wo Sasageyo!
Shingeki no Kyojin Synopsys
Eren Jaeger has sworn to eliminate all Titans, but in a desperate battle he becomes what he hates most. With his new powers, he fights for the freedom of humanity, fighting the monsters that threaten his home. Even after defeating the Female Titan, Eren can't rest – a horde of Titans are approaching the Rose Wall and the battle for humanity continues!
Demon Slayer: Kimetsu no Yaiba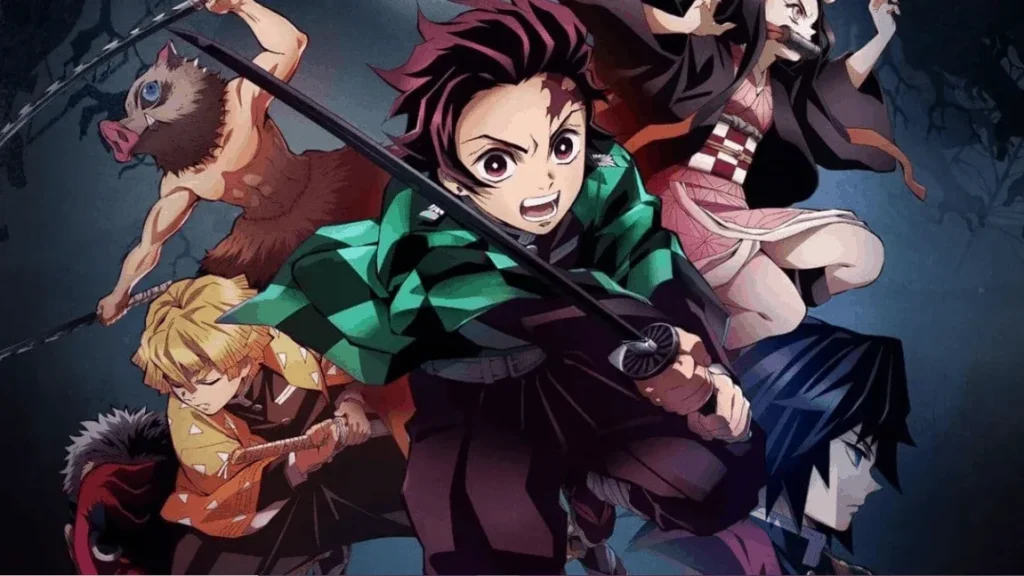 Acclaimed by many and despised in my heart, Kimetsu no Yaiba is a shounen anime with great animation and a more or less interesting story. Now that I'm writing this, I thought maybe I'd give it a second chance, since I dropped it at some point.
The hype about this anime is so great that even though I think it's an OK anime at best, I feel obliged to recommend it. If I don't, some angry fan might come along and hack my blog.
You can't be too careful.
Demon Slayer: Kimetsu no Yaiba Synopsys
Japan, Taisho Era. Tanjiro, a kind-hearted young man who makes a living selling coal, discovers that his family has been massacred by a demon. To make things worse, Nezuko, his younger sister and only survivor, has also been turned into a demon. Devastated by this bleak reality, Tanjiro decides to become a demon slayer to make his sister human again and to kill the demon that killed his family. A sad tale about two brothers, where the fates of humans and demons intertwine, begins now.
Tower of God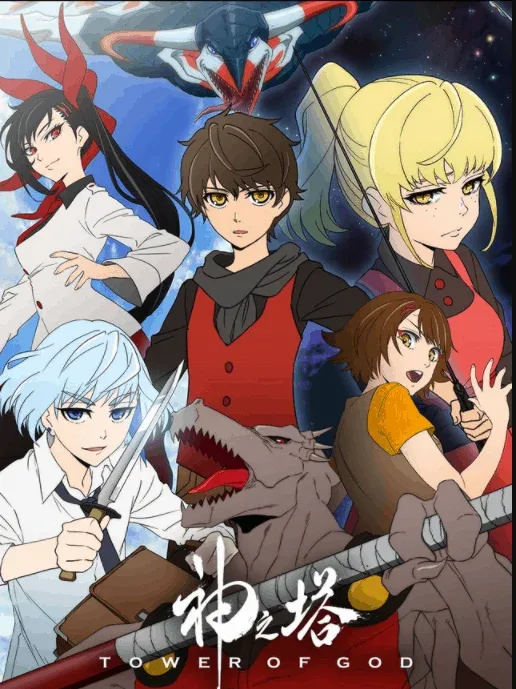 Magical worlds where immense power awaits us as soon as we fulfill a certain condition always appeal to me. In this case, the mission is to reach the top of the Tower of God.
Like The God of High School, this anime is also an adaptation of a very successful WebToon. My love for WebToons has grown and my feelings will only calm down when Let's Play becomes an anime.
Tower of God Synopsys
The Tower of God. A world filled with a mysterious power called Shinsu, and populated by "regulars", the individuals endowed with this power. Legend has it that whoever reaches the top of the Tower will have their wishes come true. The guardians of the Tower select "regulars" to take part in the Tower's trials and try to reach its pinnacle. But Bam, the protagonist, is an "irregular" – he entered uninvited, opening the gates of the Tower on his own, all to meet Rachel, his only friend in the world!
Re: Zero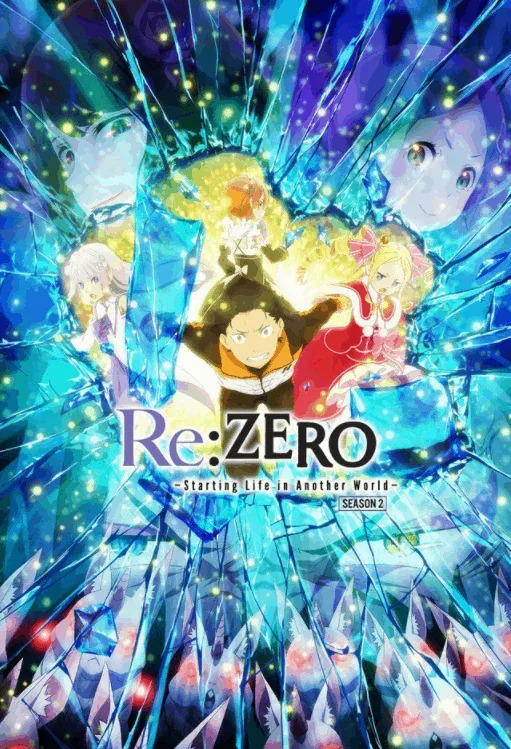 Here's another of this season's darlings that certainly lives up to its hype. Maybe that's the good thing about being released at the same time as Shingeki no Kyojin and Jujutsu Kaisen: they'll suck up all the expectation and you'll get through the season without being criticized.
Re: Zero Synopsys
Natsuki Subaru, an ordinary teenager, meets a beautiful silver-haired girl from another world. Subaru wants to be by her side, but the burden she carries is greater than Subaru can imagine. They face the ferocious onslaught of monsters, betrayal, irrational violence… and, finally, death. Subaru promises to defeat any enemy, any fate, anything to protect her. And so the poor, powerless boy obtains the "Return of Death", a unique ability that allows the user to go back in time when they die. Using this power, the past is lost and memories are rewritten
The Rising of the Shield Hero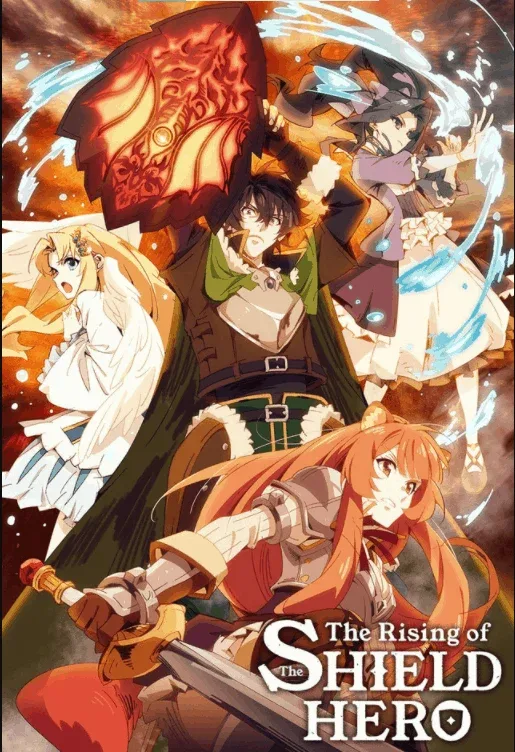 In the same style as Sword Art Online and Log Horizon, our shield-wielding hero goes on various adventures as he recruits new allies and tries to fulfill his mission in a world that was previously unknown to him.
Although it's not one of the most hyped anime, The Rising of the Shield Hero has a very interesting story and animation that's the envy of other great anime. It's definitely worth your attention.
The Rising of Shield Hero Synopsys
Iwatani Naofumi, an otaku like any other, finds a book in a library that transports him to another world. He is given the mission of becoming the Hero of the Shield, one of the Four Cardinal Heroes who will face the Waves of Catastrophe alongside the Heroes of the Sword, Spear and Bow. Excited by the adventures, Naofumi sets off on a mission with his team. However, a few days later, he is betrayed and loses all his money, dignity and respect. Will he find a way out of this desperate situation?
Boku no Hero Academia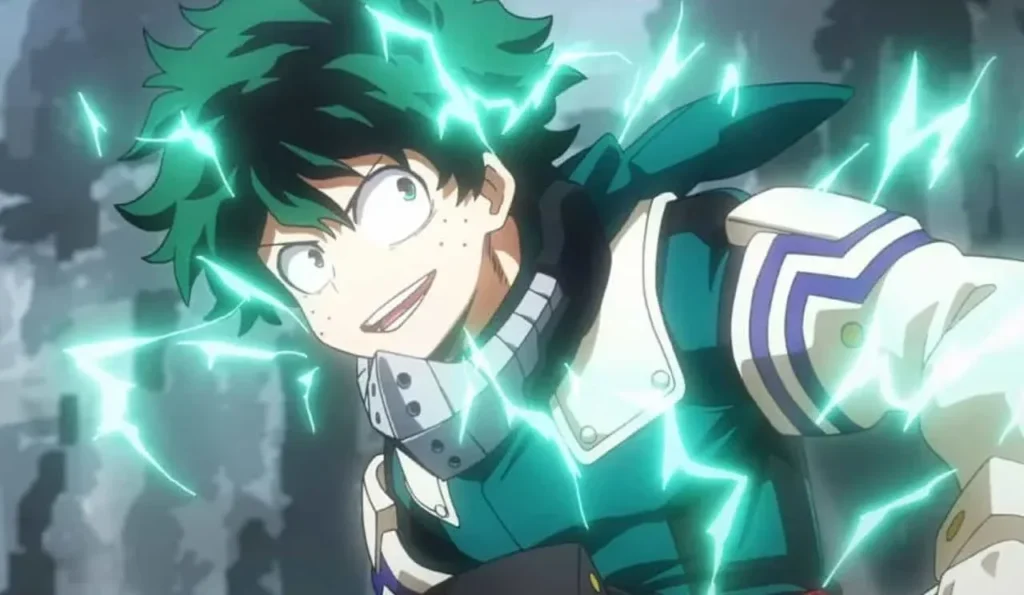 In a world where individuality guides the course of society, Midoryia Izuku is someone who was born without any individuality, but dreams of being the number 1 hero. I know this sounds like the generic story of any shounen, but the way the story is told is extremely engaging and exciting.
Boku no Hero is my hope for this year while Jujutsu Kaisen doesn't continue. You'll cry and fall apart countless times at the story's twists and turns and moments of difficulty.
Boku no Hero Academia Synopsys
All his life, Izuku has dreamed of being a hero – an ambitious goal for anyone, but especially challenging for a boy with no superpowers. That's right: in a world where 80% of the population has some kind of special gift, Izuku had the bad luck to be born completely normal. But that won't stop you from enrolling in one of the world's most prestigious hero academies.
I look forward to hearing from you
I hope you enjoyed my list of recommendations for those who are devastated by the end of Jujutsu Kaisen and can't wait for the next season. Comment! Take part!
Subscribe to receive new content as soon as it is released!
[jetpack_subscription_form subscribe_placeholder="Endereço de e-mail" show_subscribers_total="false" button_on_newline="false" custom_font_size="16px" custom_border_radius="0″ custom_border_weight="1″ custom_padding="15″ custom_spacing="10″ submit_button_classes="" email_field_classes="" show_only_email_and_button="true"]
Affectionately
Marcos Mariano